IN THE HEART OF THE CÉVENNES
LES BELLUGUES,
A RURAL
GETAWAY
Situated in the heart of Saint-Jean-du-Gard, in a former silk spinning mill, our family-run hotel offers 16 cosy and comfortable rooms where you can enjoy your stay surrounded by the unspoilt greenery of the countryside.
Discover our 16 comfortable rooms offering a restful night's sleep
*Room Rates provided are per night, they are variable depending on the period: out of season or high season.
BOOK NOW
(best rates guaranteed)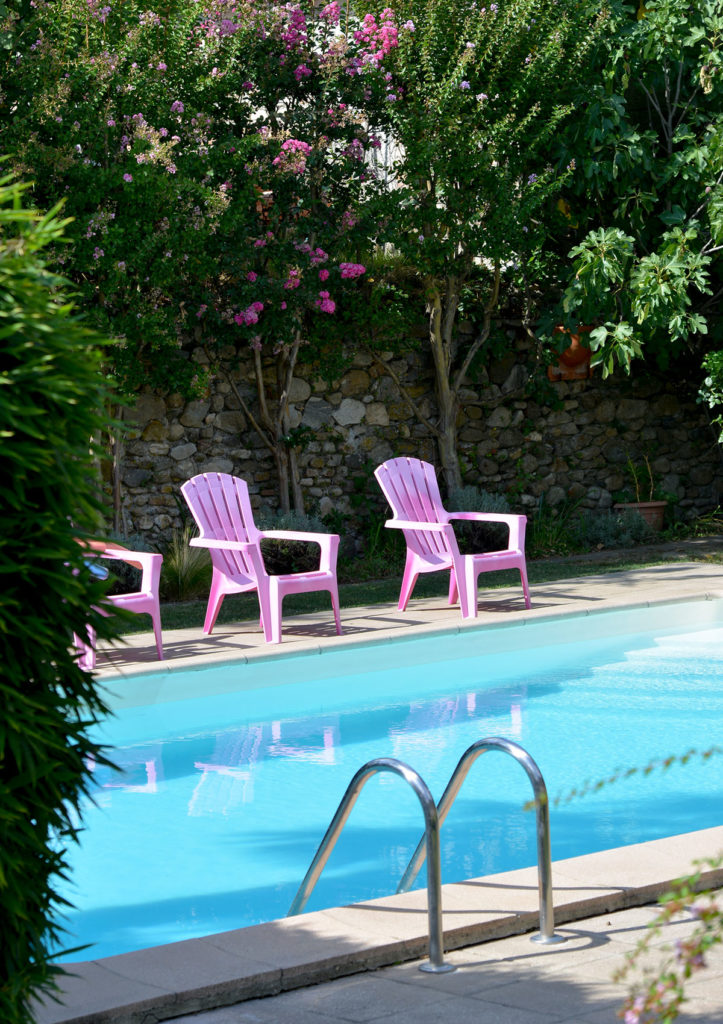 OUR TEAM HAS YOUR WELLBEING AT HEART!
Our top priority is to make you feel right at home here. Our secret to creating a homely environment is down to a clever mix of simplicity, friendliness and relaxation. The sunny, rural setting will do the rest.
THE UNMISSABLE STEVENSON'S TRAIL
The picturesque village of Cévenol is the starting point for many excursions. From hiking and outdoor activities to unforgettable landscapes, our region promises you beautiful adventures!
THE UNMISSABLE STEVENSON'S TRAIL
The Chemin de Stevenson, also known as GR70, is a legendary hike connecting the south of the Massif Central to the deep Cévennes. Taking the trail, you will follow in the footsteps of the famous author and discover the rare beauty of the wilderness.
A hotel that makes you feel at home, a really relaxing experience! We stayed at this hotel for 4 nights, and every effort was made to ensure that we were well looked after. The reception, the room, the breakfast, the pool, everything was perfect. […]!
Frédéric F
Toulouse - France
We were warmly welcomed, by the generous and attentive hosts. The rooms are simple and tasteful and the breakfast is very good, (speciality bread made with chestnut flour, a local product, and "gluten-free" bread available on request) a beautiful heated pool, what more could you ask for?
Dorothée B
Gembes - Belgique
We only spent one night in this lovely hotel, the building is full of history. […] Located in the centre of Saint-Jean-du-Gard, […] the hotel, although a little remote, is very quiet, no noise! We stayed there for the "Boulegan a l'Ostal" Festival and we would be delighted to come back!
Mélanie Z
Béziers - France
We were preparing a trip to explore the Cévennes for one of our groups. […] I liked everything about this place: the building, the room, the walk-in shower, the location, the staff, the breakfast, the parking, the quiet… […] the place is really very beautiful. I am also delighted that the hotel will be able accommodate our group at the end of September…
Marie-Jo S
Lay-Saint-Christophe - France
On our way back from Stevenson's trail, a little exhausted, we really appreciated the welcome and the extremely comfortable rooms! A haven of fresh air (the greenery and the pool) and tranquillity in this old silk spinning mill in St Jean.
Marie O
Versailles - France